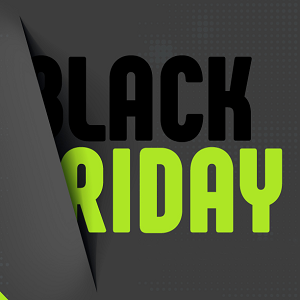 Before the big Christmas shopping comes, we will embark on a small shopping offensive named Black Friday. Because we are convinced that for one day, at work, not everyone is able to look at all the offers - Friday will be a three days. Our promotions will be November 23-25, or Friday to Sunday inclusive.
From Vikiwat we have prepared an interesting and attractive selection of products at irresistible prices (40-70% discount). In addition, all items in four of the biggest brands offered in our online store will be priced at a 10-20% discount. Extremely good offer to help you get the needed and desirable products.
The promotional terms are valid for the period 23-25 ​​November, only for online orders for retail customers and until the quantities are exhausted.
Dear Customers, due to the heavy workload of courier companies, the orders made during the Black Friday campaign will be delivered by the end of next week (30 November). Please excuse us for the inconvenience.
Vikiwat's team wishes you a nice shopping.